What is it?
European Roulette is by far the most commonly offered variation at live online casinos.  And this is a good thing because while the bets, payouts and general premise of the game is practically the same as American Roulette, there is a crucial difference.  The fact that European roulette has only a single zero, means that the odds of hitting your chosen bet will be better than American roulette – while the payouts are the same.  This all makes for a better returning (or lower house edge game).
A simple game really, roulette requires that players place bets on the table layout provided containing the numbers 1 through 36 and a single zero.   A range of bet combinations are available, and each has a different winning payout.  The winning bet is the one that contains the number where the ball comes to rest on the accompanying wheel – which also contains the numbers 1 to 36 and a single zero.
Depending on the casino you play at, Neighbour and Announced bets may be available through bet panels or Racetracks on the table layout.   Look and feel will differ depending on the casino you play at, and some have some really nice features setting them apart from the crowd.  Of particular note are:
Real bricks and mortar casino roulette game vision played at Dublinbet
Where can it be played live?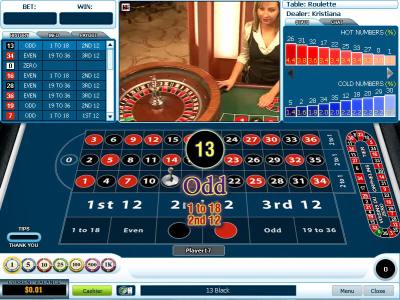 At Unibet: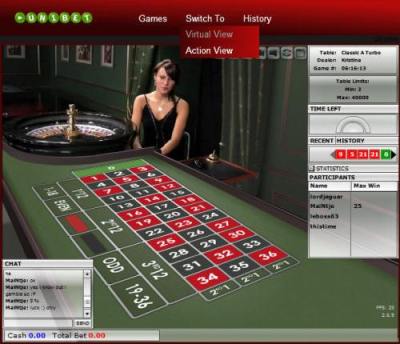 At Dublinbet :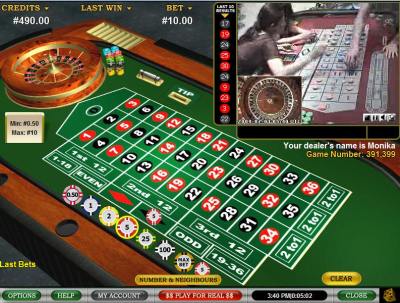 And a bunch of other live casinos….
888.com | William Hill | bet365 | Unibet | 32 Red | Dublinbet | Smart Live Casino | Bodog 88